Meet the Leadership Team
---
Dr Matthew Pawson
Headteacher
Dr Pawson has been married for 26 years and has two children, Ella and Josiah. He entered the teaching profession in his late twenties having previously worked in a multitude of jobs, including a successful career at one of the UK's top insurance intermediaries. Dr Pawson has taught and enjoyed successful leadership roles across a range of educational settings including a grammar school, a large rural state upper school, a state boarding and an independent school. His management experience includes setting up a new sixth form, and establishing it as a reputable post-16 provider. His educational background includes a first class honours degree in Physical Education, a Master's in Education and a Doctorate in Education from the University of Reading.
---
Mr Benjamin Williams
Deputy Headteacher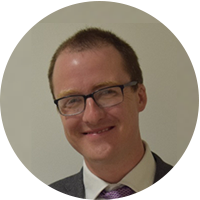 Having studied Mathematics at Warwick University, Mr Williams has taught Mathematics for 14 years to Further Mathematics level. He has led a successful department and, prior to arriving at Trinity, led a comprehensive sixth form. Mr Williams has achieved the National Professional Qualification in Senior Leadership as well as the National Professional Qualification for Headship. On graduating, he worked for his local church in youth and schools work where he now serves on the leadership team. A keen musician, Mr Williams studied classical guitar in school and before entering teaching, he studied performance at music college. Mr Williams is married and has four children, all boys.
---
Miss

Tara Steel
Deputy Headteacher
Miss Steel has an Honours degree in Literature from the Open University, a postgraduate certificate in Educational Leadership, and has completed the National Professional Qualification for Headship. Other educational qualifications include those in English Language, Humanities and Health & Social Care. Miss Steel leads on all aspects of pastoral care at Trinity. She is our Designated Safeguarding Lead, our Designated Teacher for Looked After Children, and our Data Protection Officer. She has completed a four year term as our staff governor.
---
Mr Ian Macaulay
Deputy Headteacher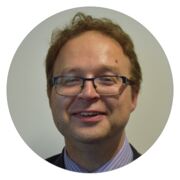 Mr Macaulay's educational career begun in 2000 and has encompassed many roles across a variety of different schools in the southeast of England. Originally trained as a History teacher Mr Macaulay has been a senior school leader for over 11 years in a variety of roles. Highlights include leading a high attaining Sixth form, being a Curriculum deputy for over 3 years and two successful headships in different schools. Mr Macaulay has an BA (hons) degree in Politics, and MA in Early modern history and has completed the National Professional Qualification of Headship. Returning from a career break Mr Macaulay has been at Trinity since April 2020 and in that time has established the Social Science department within Trinity's Sixth form. Currently Mr Macaulay has responsibility for the curriculum and quality of education at Trinity.
---
Ms Catherine Laidler
Assistant Headteacher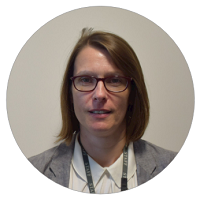 Ms Laidler completed her degree, BSc (Hons) in Statistics for Business & Industry, and teaching qualification in the North East of England. Choosing to move to the South East to pursue her career, she has been a part of the teaching profession for 20 years. Her teaching background is in the comprehensive sector where she has been a successful leader of a large mathematics team, obtaining excellent results at GCSE and A Level. During her years in senior leadership, she has gained experience across a broad range of areas (pastoral care, progress of students, professional development of staff, etc.).
---
Mr Richard Shaw
Assistant Headteacher & Head of Sixth Form
Mr Shaw has been teaching for several years with 8 years' experience of Senior Leadership in Kent and Warwickshire schools as well as a spell teaching in a PRU in the North of Kent. He has fulfilled a number of roles including leading Business departments and a large Computer Science department in a Specialist Maths and Computing School, writing the school timetable and leading the options process, data and progress and trainee teachers and NQTs. He has a BEd. in Business from Manchester Met. Uni. and an MEd (Man.) Educational Management with the Open University. He took further training to achieve the CISCO IT Essentials I and II Instructor Qualifications and led community and adult education programmes in IT/Computing and is currently an Examiner for A Level Business.
---
Mrs Jennifer O'Driscoll
Associate Assistant Headteacher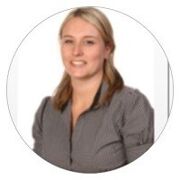 Mrs O'Driscoll studied a Master of Arts in History and Archaeology at the University of Aberdeen before completing a postgraduate degree in Museum Studies. She worked in museums for several years before moving down to Kent to pursue a career in the heritage sector. Mrs O'Driscoll then moved into education, training to be a History teacher and gained her PGCE from the University of Sussex. She joined Trinity's History department in 2017 and has had responsibilities in teaching and learning as well as the role of staff governor. She has just recently completed a National Qualification in Leading Teacher Development. Mrs O'Driscoll now leads on parental engagement and peer mentoring.
---
Mrs Philippa Lambourne
Associate Assistant Headteacher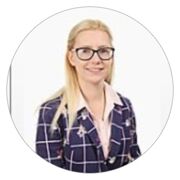 Mrs Lambourne studied for an undergraduate degree in Music at the University of East Anglia, studying musicology, composition and philosophy. While living in Norwich, she worked for the In Harmony project, a community development programme aimed at using music to bring positive change to the lives of young children in some of the most deprived areas of England, which was the inspiration to move into music teaching. Mrs Lambourne obtained her teaching qualification from Canterbury Christchurch University and has been teaching in Kent since 2010, joining Trinity as a Music teacher in 2018 and taking over as Head of Music in 2020.
---
Miss Nancy Supple
Associate Assistant Headteacher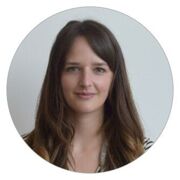 Miss Supple graduated from King's College London with a BA in Religion, Philosophy and Ethics. She then went on to complete an MPhil in Buddhist Philosophy at the University of Oxford before deciding to start a career in education. Miss Supple has led the RE department at Trinity for four years and worked as an Assistant Head of Sixth Form. As part of her Sixth Form role she started the Scholars Programme at Trinity which aims to support students in applying for competitive universities and courses (such as Medicine, Oxbridge, Veterinary Sciences, Law and Dentistry). Miss Supple continues to oversee this and is a raising standards leader for KS5.
---
Mr Steven Hill
School Business Manager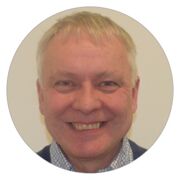 Having attended Manchester Grammar School and Bristol University, Steve has since gained 25 years of leadership experience in the East End of London, where he planted churches and led two Christian charities in delivering significant community projects across Tower Hamlets. Having trained to degree level at Spurgeon's College as a Baptist minister, he returned to lecture at the same College whilst establishing a church planting initiative in the Thames Gateway, from London Docklands into South Essex and North Kent. He married Wendy in 2016 and moved to Surrey where he entered the Education sector and gained experience as a School Business Manager. As well as his passions for cricket and his beloved Bolton Wanderers FC, he is also helping plant another new church in Westvale Park, Horley.