Meet the Leadership Team
---
Dr Matthew Pawson
Headmaster

Dr Pawson has been married for 26 years and has two children, Ella (24) and Josiah (23). He entered the teaching profession in his late twenties having previously worked in a multitude of jobs, including a successful career at one of the UK's top insurance intermediaries. Dr Pawson has taught and enjoyed successful leadership roles across a range of educational settings including a grammar school, a large rural state upper school, a state boarding and an independent school. His management experience includes setting up a new sixth form, and establishing it as a reputable post-16 provider. His educational background includes a first class honours degree in Physical Education, a Master's in Education and a Doctorate in Education from the University of Reading.
---
Jon Davies
Deputy Headteacher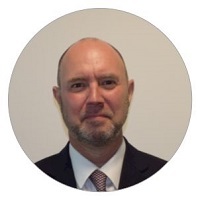 Mr Davies has been in the teaching profession for over 30 years. He began his career as a PE teacher in a large comprehensive school and has been in senior leadership teams for the last 24 years in four different schools. During this time, he has gained a wealth of experience in all areas of school improvement and quality assurance. He has a B.Ed. Honours degree in Education as well as the National Professional Qualification in Headship. At Trinity School his main area of responsibility is all matters pastoral as well as teaching Religious Studies.
---
Benjamin Williams
Deputy Headteacher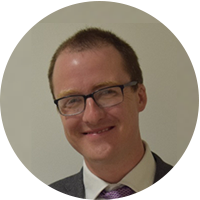 Having studied Mathematics at Warwick University, Mr Williams has taught Mathematics for 14 years to Further Mathematics level. He has led a successful department and, prior to arriving at Trinity, led a comprehensive sixth form. Mr Williams has achieved the National Professional Qualification in Senior Leadership as well as the National Professional Qualification for Headship. On graduating, he worked for his local church in youth and schools work where he now serves on the leadership team. A keen musician, Mr Williams studied classical guitar in school and before entering teaching, he studied performance at music college. Mr Williams is married and has four children, all boys.
---
Alex Birks-Agnew
Senior Assistant Headteacher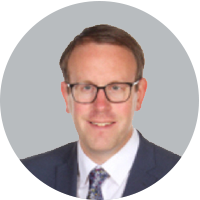 Mr Birks-Agnew joined the teaching profession through Teach First, completing his two years on the programme at a city academy in South East London. He then moved to what was a brand new and developing Church of England secondary school in Bromley, joining them in their third year of operation. Mr Birks-Agnew has a BA in Business Studies and Information Management from the University Sheffield, an MSc in Educational Leadership from the University of Leicester, and the National Professional Qualification for Senior Leaders from the UCL Institute of Education. Mr Birks-Agnew is a freeman of the City of London, a Liveryman of the Worshipful Company of Bakers, and a fellow of the RSA.
---
Zoe Loveridge
Assistant Headteacher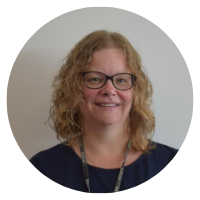 Ms Loveridge entered teaching as a second career in her late twenties, after working as a forensic osteoarchaeologist for the Museum of London Specialist Services. Her early teaching career was spent in challenging schools in South London where she gained valuable experience in teaching and learning. She taught at her previous school for seven years, holding the positions of Head of Science and Head of Year. Ms Loveridge has a BSc (Hons) in Human Sciences from UCL and an MSc in Osteology, Palaeopathology and Funerary Archaeology from the Universities of Sheffield and Bradford. She gained her PGCE from the Institute of Education. Ms Loveridge has the responsibility for teaching and learning across the school.
---
Catherine Laidler
Assistant Headteacher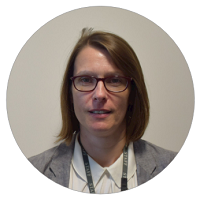 Ms Laidler completed her degree, BSc (Hons) in Statistics for Business & Industry, and teaching qualification in the North East of England. Choosing to move to the South East to pursue her career, she has been a part of the teaching profession for 20 years. Her teaching background is in the comprehensive sector where she has been a successful leader of a large Mathematics team, obtaining excellent results at GCSE and A Level. During her years in Senior Leadership, she has gained experience across a broad range of areas (pastoral care, progress of students, professional development of staff etc) but at Trinity School, she will take a lead on pastoral care and standards of behaviour, amongst other duties.
---
Tara Steel
Assistant Headteacher

Miss Steel is our Designated Safeguarding Lead at Trinity. She is also our Designated Teacher for Looked After Children and Trinity's Data Protection Officer. She has completed a four year term as our staff governor at Trinity. She has enjoyed leadership roles in education that have included responsibilities such as provision for Gifted & Talented students; mentoring and coaching of staff; integration of Emotional Intelligence and Social & Emotional Aspects of Learning programmes and has led large, successful English teams. Miss Steel has an Honours degree in Literature from the Open University, a postgraduate certificate in Educational Leadership and is currently studying towards the NPQH, the National Professional Qualification for Headship. Her other educational qualifications include those in English Language, Humanities and Health & Social Care.
---
Richard Shaw
Assistant Headteacher & Head of Sixth Form

Mr Shaw has been teaching for several years with 8 years' experience of Senior Leadership in Kent and Warwickshire schools as well as a spell teaching in a PRU in the North of Kent. He has fulfilled a number of roles including leading Business departments and a large Computer Science department in a Specialist Maths and Computing School, writing the school timetable and leading the options process, data and progress and trainee teachers and NQTs. He has a BEd. in Business from Manchester Met. Uni. and an MEd (Man.) Educational Management with the Open University. He took further training to achieve the CISCO IT Essentials I and II Instructor Qualifications and led community and adult education programmes in IT/Computing and is currently an Examiner for A Level Business.
---
Steve Molsher
Assistant Headteacher

Mr Molsher has been a teacher for 24 years and has worked in five secondary schools. After graduating from Northumbria University he moved to Leeds Metropolitan University to complete a PGCE course. He was one of ten teachers who started Bishop Justus Church of England School where he was a Faculty Leader overseeing PE and Performing Arts. Moving onto Priory School in Orpington as Assistant Headteacher he became Head of Sixth Form where results improved ever year over a four year period. Moving onto Trinity School he took on the role of Raising Standards Leader and Pupil Premium Co-ordinator and was again successful in helping the school achieve three years of progressively higher results while also introducing a number of new initiatives to support vulnerable students to help achieve their potential. Mr Molsher's current role is Assistant Headteacher (Co-curricular).
---
Chantal van Staden
School Business Manager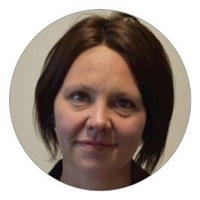 Mrs van Staden holds a Batchelor of Commerce in Accounting degree and has worked in the financial sector since 1999. After moving to the United Kingdom with her family in 2006 she worked in the financial management sector at a Chartered Accounting firm in Tonbridge. Since 2010 she has taken on various opportunities in the education sector holding positions at two local grammar schools and an academy in Macclesfield, obtaining a wealth of knowledge and sound financial management skills along the way. As an experienced finance professional she understands the importance of sound financial management as well as ensuring compliance and good governance remains a priority. Mrs van Staden joined Trinity school in 2016 as the Finance Manager and in 2020 she took on the responsibility of School Business Manager.