Trinity's Chapel
'I lift up my eyes to the hills, where does my help come from? My help comes from the LORD, the maker of heaven and earth'.
Psalm 121:1
Trinity's Chapel is currently being built with the view to completion in February 2022.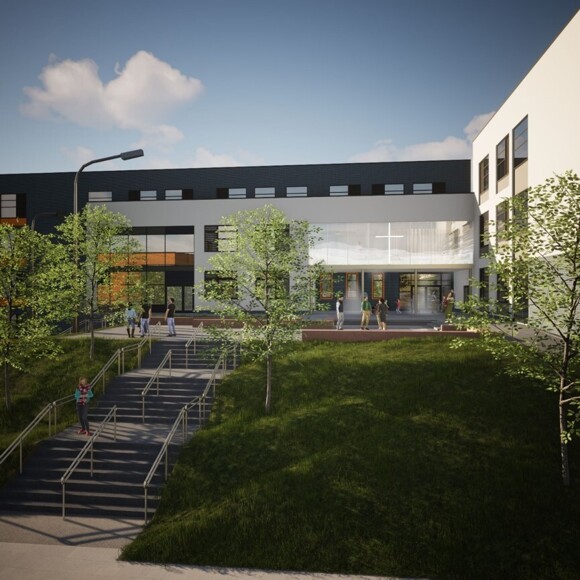 The cross will be placed at the centre of Trinity's exterior as a symbol of Jesus' hope, light and eternal life.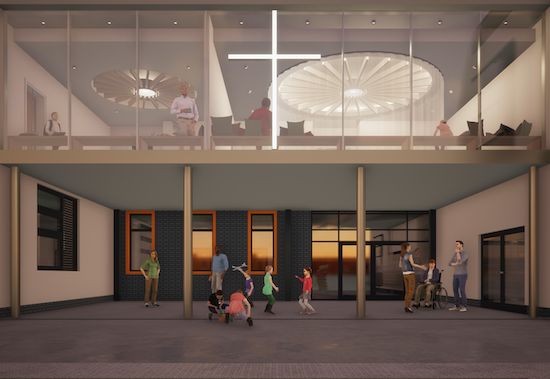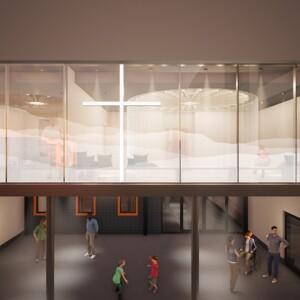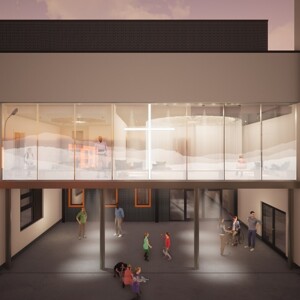 The glass-fronted design will also enable those inside the Chapel to catch a glimpse of the South Downs Way and reminds us of the importance of 'looking up', lifting our hearts and minds to God the Father, God the Son and God the Holy Spirit.
Just as the psalmist cried out to God for help in psalm 121, we want the Chapel to become a safe place and brave space for our students and staff to look up and know the help and love of God through His word and spirit.