With our Parents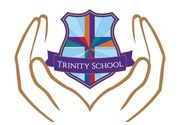 At Trinity, we believe that education is a partnership, and we are very lucky to have such engaged and committed families. A key element of our development of parental partnerships is the Friends of Trinity School whose role it is to encourage closer links between home and school through two key objectives:
• To engage parents and carers in fundraising activities for the school.
• To provide social engagement activities for parents and carers.
---
Membership
All parents of children in the school are encouraged to play a part in the Friends of Trinity School. Why not consider either joining The Friends Organising Committee, volunteering to help at events or ensuring you turn up to support fundraising and social events?
---
The Committee
The Friends consist of a chair, a vice-chair, a treasurer, a secretary, staff liaison member, Governor representatives and committee members. Members of the committee are there to serve the school and the wider parent body.
---
Social and Fundraising Events
These take place throughout the year. Coffee mornings for example, are held once every half term either in parents' homes or at other local venues.
The committee also organises events that combine social and fundraising elements such as the Trinity Teaser Quiz, comedy night, Trinfest and more. All these events not only raise vital funds for school initiatives which benefit all our children, but also serve to forge closer links amongst parents and school and home. We also run the 100 Club and second hand uniform shop.
Funds raised so far have enabled us to contribute towards the cost of the table tennis tables, high viz vests and gardening equipment for service placements and buying the copyright for 'Fame'.
---
How do I get involved?
There are many ways you can help with The Friends whether you have lots of time to offer or not. Some of the roles are time-consuming, although also rewarding. If you can't commit to a big job, look out for things you can do less frequently (e.g. running a stall at a fair or baking for a cake sale).
Remember, you can always support Friends events by simply turning up.
We would love to hear from you, so if you are interested in joining, helping or have ideas for social or fundraising events then please email: FriendsOfTrinitySchool@outlook.com
The last Annual General Meeting of The Friends of Trinity was held on Thursday 14th March 2019. A copy of the Chairs Report can be viewed below.