View Page Gallery
Sixth Form Life
Sixth Form Induction Morning - Wednesday 17th June

The induction morning is for all those students who have been offered a place in Sixth Form.
The induction will be a zoom meeting starting at 10am
Welcome from Mr Shaw and outline of the day
Welcome from Dr Pawson
Welcome from Dr Barford (inc. EPQ)
Welcome from the Sixth Form support team (Mrs Copp and Mrs Wilson)
Welcome form Anna Graham (Chaplain)
Welcome from Y12 students including outline of the TELLS
Time for students to watch the videos for each chosen subject.
Followed by a 12pm Zoom Q and A session with Mr Shaw and the Sixth Form Team.
---
Thrive Not Survive
Our Sixth Form students will be encouraged to become confident, intellectually-curious, independent thinkers and life-long learners. Our dedicated tutorial programme will support students during their time in the sixth form and also prepare them for life after Trinity.
Over the course of their time in the sixth form students will receive support and guidance that covers five broad themes: Well-Being; Money Management, University and Careers; Work and Leadership.
Well-Being
Money Management
University and Careers
Work
Leadership

Consent
Road safety and driving
Healthy living
Drugs and alcohol

Types of bank account
Loans and savings
Budgeting
Pensions
Mortgages
Money pitfalls e.g. payday loans, pawning, rent to buy

Careers evenings
Oxbridge evening
University evenings for parents
How to apply and use UCAS
Trips to open days
Writing the personal statement
Understanding university finance
Transition to university day

Public speaking
CV writing
Interview techniques
Debating
Work shadowing

Head Boy / Girl
Prefects
House Captains
Mentoring
Societies
Politics
Lectures
Current affairs
---
Work Experience
In the last week of term 4, year 12 spend a week on work experience. In the academic year 2018/19 students completed a variety of placements, both locally and in London. Some did travel further afield, one travelled to Bournemouth each day for a placement at a hospital and one went on a business trip to Denmark as part of his placement. Students undertook experience in a wide range of sectors including legal, financial, graphic design, civil service, media, PR, police, NHS, vets, health and fitness, education, journalism, and retail.
Upon returning to school, students in year 12 reflected on their week and gave feedback on their experience. Feedback was very positive - 100% of students told us that the week had been useful in terms of helping them to make decisions about what they wanted to do in the future.
See our page gallery for a view into their work experience.
Words they used to describe their week are shown in the wordle below.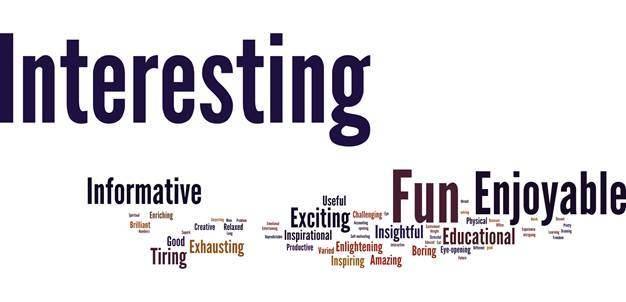 ---
Here is a comprehensive guide to life in Sixth Form:
We ask that student respect our school's Sixth Form Agreement:
Our Sixth Form also provides our students with the following benefits and opportunities:
Friday Lectures
Our Friday lecture programme is designed to widen the students perspectives of the world they live in, and to help them to understand more clearly the role they have in it.
Previous speakers have included
Lord Jonathan Evans KCB – Retired Director General of MI5 – "Protecting National Security"
Ian

Watmore

– First Civil Service Commissioner – "Business and Politics of Sport"
William Alexander – Caste Farm, Kent – "Food, Farming and the Future"
Katharine Hill – UK Director, Care for the Family – "Real Relationships"​

Daheun

Chae

- Assistant Director UBS – "Doing good or making money?"
Tony Clayton – Local Councillor – "Economics and the world"
Fiona

Spargo-Mabbs

– Founder of Daniel

Spargo-Mabbs

Foundation & Daniel's Mum – "Making better choices"
Colin

Ullman-Jones

– Retired Chief Superintendent of Kent Police - "Should police officers carry firearms?"
Rachel

Hann

– Lecturer in Scenography (GSA) & Deputy Associate Dean, Doctoral College, The University of Surrey - "Costume and the impact of what we wear"
Bob Bowie –Faculty Director of National Institute for Christian Education Research – "Finding you place at the show: reality, story, imagination and faith."
Francis

Osei-Appiah

– Founder Reform Restore Respect – "The importance and power of education."
Melissa Case- Deputy Director, The Department of Justice – "Justice and Policy"
Jenny Langley – Coach at the Charlie Waller Memorial Trust - "Wellbeing and Mental Health"
Sport
Sport and teams will be an important part of the Sixth Form at Trinity School. Time for sport will be blocked on the timetable to enable students to keep fit and active, and for our sports teams to take part in fixtures against other schools.
Service
Serving others is a key part of the Trinity ethos. Students in the Sixth Form will be supported to find service placements within the school and external communities. Already we have a number of students in the Sixth Form engaged in service. This includes leading clubs and teams, helping at a mother and toddler group at a local church and volunteering for local charities.