Houses at Trinity School
---
The House programme is based on six Houses, these are named after prominent figures in history, these are:
Elizabeth Barrett – Poet
Michael Faraday – Physician & Chemist
Elizabeth Fry – Social Activist
Dr Martin Luther King – Minister & Leader of the Civil Rights Movement
William Wilberforce - Politician and Philanthropist
C.S. Lewis – Author
---
Developing togetherness and team spirit
---
The House system aims to build students' team spirit, develop a sense of togetherness and foster pride when participating in the different competitions. Students have the opportunity to participate in three different types of challenge on a half termly basis, these are based on encouraging inclusivity as well as develop general knowledge and physical fitness, the categories are:
Mental – Developing general knowledge about the world
Physical – Allow students to push themselves to their limit
Creative – Demonstrate their artistic flair
---
An example of a challenge is shown below:
Creative: To cook or prepare food for someone else
Students receive an Amazon voucher if they win the challenge, students can also feature in the newsletters sent home throughout the year.
---
The House challenges encourage students to attempt new activities and an example of this is Nya's vehicle made out of recycled material. These tasks also challenge students to work on projects to test themselves while also being part of a form and whole school team. Within each challenge is the basis of helping others or giving something back to the community as this is an important element of being a Christian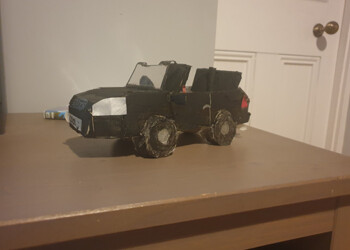 ---
Subject Challenges are also run throughout the year and students are allocated points for their efforts by the teachers setting these challenges. This encourages the departments to be part of the House competitions and broadens the reach of the system throughout the school.
The pictures below are an example of the competition entries students have submitted for the challenges.