Creative Intervention Programme
The Creative Intervention Programme (CIP) is a Chaplaincy pastoral programme which enables students to work alongside local Christian Artist, Sue Salter to create beautiful ethos-led artwork which is then displayed in Trinity for the benefit of the whole school community. Students experience the positive benefits of art as a means of processing many different feelings and emotions.
We have explored the relationship of the Trinity through the following pieces:
God the Father through 'The Father's Hand'
Jesus - the Son through 'Being Held'
and the Holy Spirit - in 'Where the Spirit of the Lord is there is freedom'.
The Gospel piece
'For God so loved the world, He gave his one and only son, that whoever believes in Him, will not die but have eternal life'. John 3:16
The Music Piece
'Next to the word of God the noble art of music is the greatest treasure in the world' Martin Luther
Counselling Tree
This tree has been placed in the counselling room for the benefit of our students.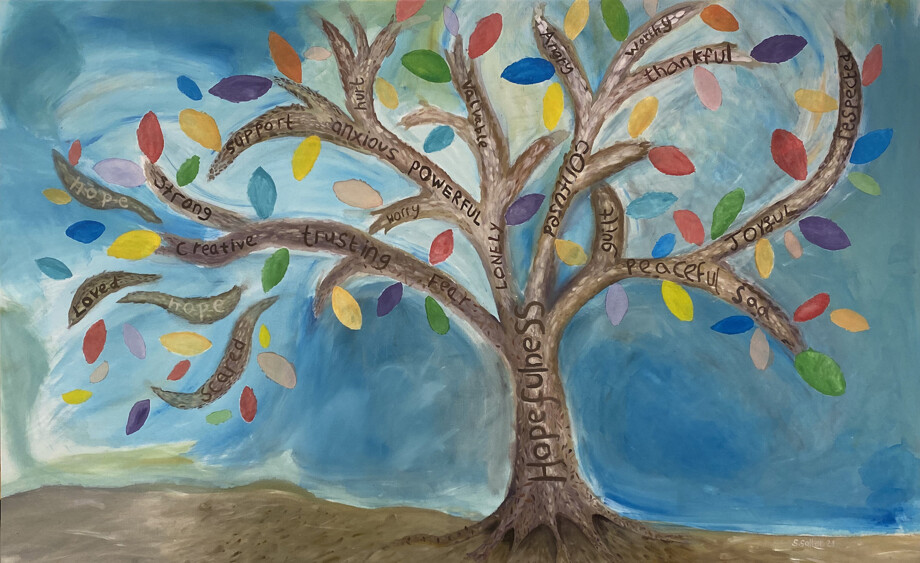 ---
'Soar'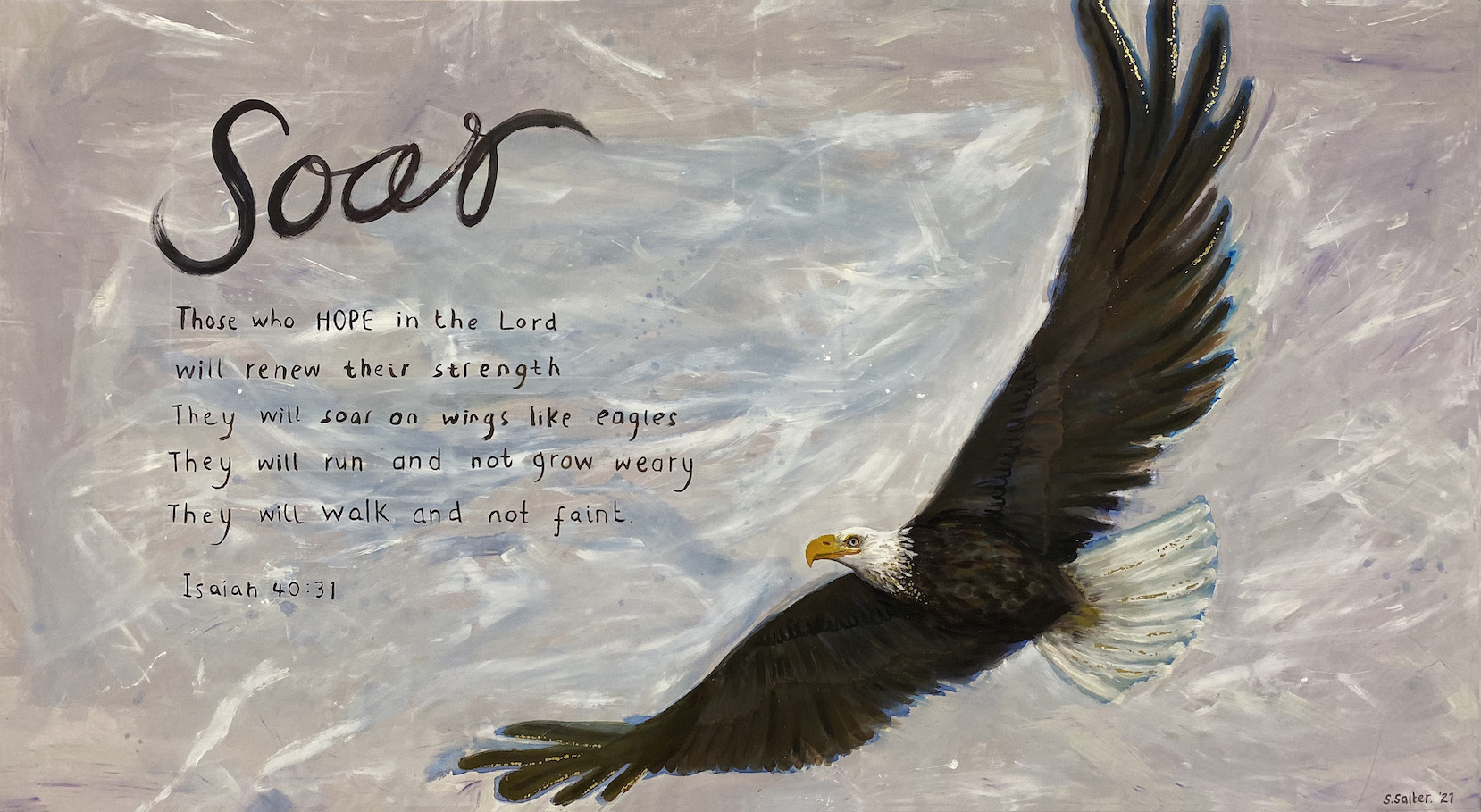 'Rememberance'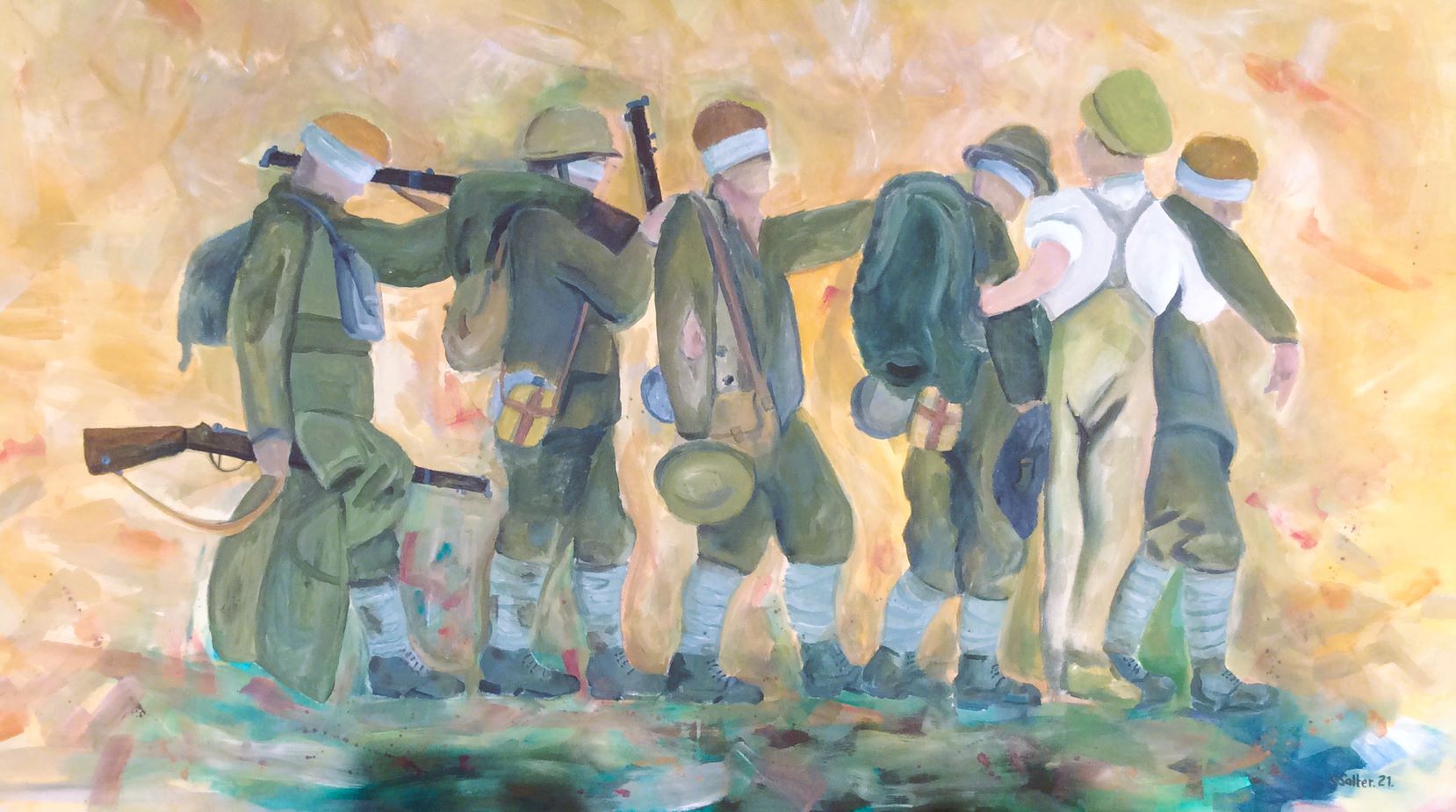 'World'
'The Fruits of the Spirit'