Heads of House
"Leaders instill hope for success and a belief in themselves."
The Heads of House in Trinity school are all sixth form students who lead their House with autonomy, independence and dedication to duty
Mr Molsher (Assistant Headteacher)
---
The Heads of House are the leaders of each House in the school. They keep students in their House informed of challenges, events and activities and promote the values of the House throughout the year. Each Head of House has their own style of leadership and they demonstrate this when they meet the different form groups who make up each House.
---
Biographies of each Head of House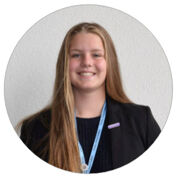 My name is Amelia Monteith and I am the Head of House for Wilberforce. I study maths, chemistry and biology and I have completed my EPQ on gender bias in sports media. I wanted to be Head of House because I enjoy being part of a team and I would love to see our House become successful. I am passionate about sport and compete in tennis, but I love to participate in a range of team sports.
I think being Head of House will improve my organisation skills and give me the opportunity to build my leadership skills, which will help set me up for success once I leave school.
My philosophy for leading our House: For everyone to feel that they have a place in the House and for everyone to feel confident of being their unique selves and having the opportunity to represent the House and be acknowledged for their contribution.
My hopes for the year ahead: My hopes for the year ahead is for everyone to strive for personal success and to succeed in inter-house competitions.
---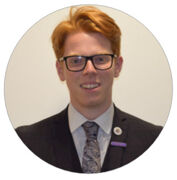 My name is Josh Barkaway, and I am Head of House for Barrett. Currently I am studying A-Levels in Business, Geography and Sociology. I have also recently completed an Extended Project Qualification on the development of the Scout Association in the UK.
I have taken on this responsibility as I believe every student should have the opportunity to convey our founding ethos of Truth, Excellence, Love, Leadership and Service. As the Head of Barrett, I will strive for our house to develop key skills for life such as public speaking, organisation and critical thinking, all of which will serve Barrett's students well in wider society outside the classroom.
Becoming a Head of House will allow me to develop my leadership and communication skills. In particular public speaking which will occur when we can all meet as a House together and define our mission for the exciting academic year ahead of us!
Philosophy for leading my House: My philosophy involves every student in our House to strive for excellence, develop skills for life and enjoy every aspect of the House atmosphere.
Hopes for the year ahead: I am competitive and I will strive to ensure that our House comes out on top, whether that be on sports day or other interhouse competitions throughout the year.
I want to bring our House together and develop a community in which we will listen and react to your opinions and concerns.
Finally, I will strive for equality and equal opportunity in everything we do!
---
My name is Jack Swanson and I am the head of King. I am taking maths, physics, drama and chemistry so I'm academic but also interested in performing. I'm also into basketball and other indoor sports so I'm going to try and get involved with more sporting events.
Philosophy for leading my House: My philosophy is to try and give everyone in my House a voice so all feel engaged in moving forward.
Hopes for the year ahead: My hopes are to generate togetherness in the House and to encourage all to enter all competitions.
---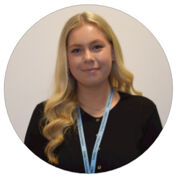 My name is Georgia Walker and I am the Head of House for Fry. I am studying Sociology, Psychology and Business A-level. I wanted to be a Head of House as I am very competitive and can channel that into leading my House to a win. Being Head of House will allow me to further improve my organisation and leadership skills whilst also making sure that events such as House days and sports days are enjoyable for everyone.
Philosophy for leading my House: My philosophy for leading Fry is to make sure that everyone feels included and participates as a team player. Overall I want everyone to enjoy themselves.
Hopes for the year ahead: My hopes for the year ahead are for House days and sports day to be a significant memory for everyone that they all enjoy and feel a part of.
---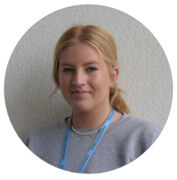 My name is Lily Schwemm and I am the Head of Faraday House.
I am currently studying the A-Levels Sociology, Psychology and Sport, whilst completing my EPQ project based on Nazi Germany. I am very passionate about sport and extra-curricular activities and want to implement this into upcoming house days. I want to find new ways of making house days enjoyable for all students whilst they continue to thrive academically. The role of Head of House will help me to develop many skills such as the ability to inspire others, active listening, organisation but most importantly, leadership.
Philosophy for leading my House: My philosophy for leading Faraday is for every student to be inclusive, hardworking and always try their hardest to succeed, but the most vital part is to have fun.
Hopes for the year ahead: My hopes for the year ahead are that we create House events such as sports days that are the best yet, that each and every single student enjoys and that everyone participates to the best of their ability.
---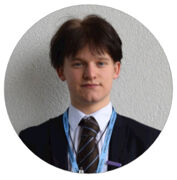 My name is Jonathan Reed and I am the Head of Lewis. Currently, I am studying English Literature, History, Sociology and Drama and am completing an EPQ on the UK and US Justice system. I wanted to be Head of House for Lewis as it would be an excellent leadership opportunity and I've always wanted to improve my leadership skills and I am a huge fan of his books. By becoming Head of House it will allow me to improve my organisation and Leadership skills and give me an important experience for my later life.
Philosophy for Leading My House: As a competitive person myself, I would appreciate if everyone would play their part, participate and try their hardest. However, most importantly I want you to enjoy your time In Lewis House.
Hopes for the year ahead: In the year ahead, I hope that the sports and other House orientated days are a great memory for you all and I hope we can achieve some amazing things while you are in Lewis.