News
Posted on: 02/03/2021
Cranmer Awards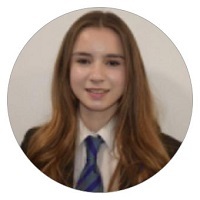 The Cranmer Awards are an annual competition run by the Prayer Book Society to introduce young people to the 1662 Book of Common Prayer - the bedrock of the Anglican Church and among the finest writing to be found anywhere.
We were delighted when Taia beat the competition from Bennett Memorial and Judd School to represent the Diocese of Rochester at the junior national final in November 2019. Sadly the final was postponed due to Covid until Saturday 27 February 2021. Due to the time that had passed, Taia, now in Year 10 had to compete in the senior category as the youngest candidate.
Taia had to recite by heart a couple of passages written in old English including the passage we are so familiar with at Trinity about Love from 1 Corinthians 13.
It was nerve wracking watching the finals via zoom! We are delighted that Taia received a 'Highly Commended' from the judges and was said to show much potential for future competitions. Taia deserves to feel very proud of herself. Mrs Gale who supported Taia on her journey to the final said 'Taia's public speaking skills are phenomenal and with hard work and dedication she brought this beautiful passage to life. Taia has been an outstanding ambassador for Trinity School'. Well done Taia from all of us!
The next round will be held in November. Anyone who would like to develop their public speaking skills and compete in the junior or senior category should let Mrs Gale know.
For more information please visit their website: