News
Posted on: 09/11/2020
Student Artwork with Christian artist Sue Salter
This year some students got creative working with local Christian artist Sue Salter. Here are their pieces:
'The Holy Spirit'
'Where the Spirit of the Lord is , there is freedom' 2 Corinthians 3:17.
Students explored the character of the Holy spirit as counsellor, helper, friend, guide, comforter, bringer of truth. 'I am with you wherever you go'.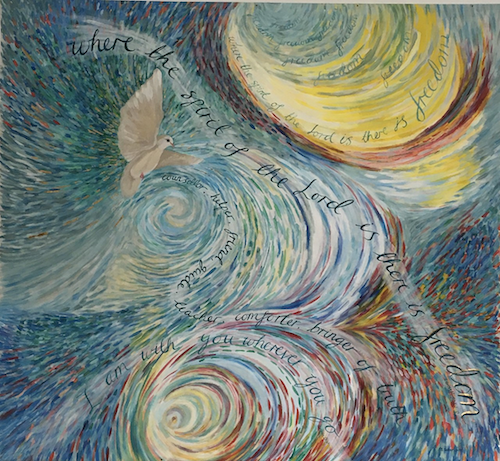 'Being Held'
Many of our students simply need to 'be held'. Students who created this piece learnt about the open arms of God.
Jesus 'took them in His arms' Mark 10:16.
'You are held. You are forgiven. You are enough. You are loved. You are never alone. You are accepted. You are wanted. You were always wanted'.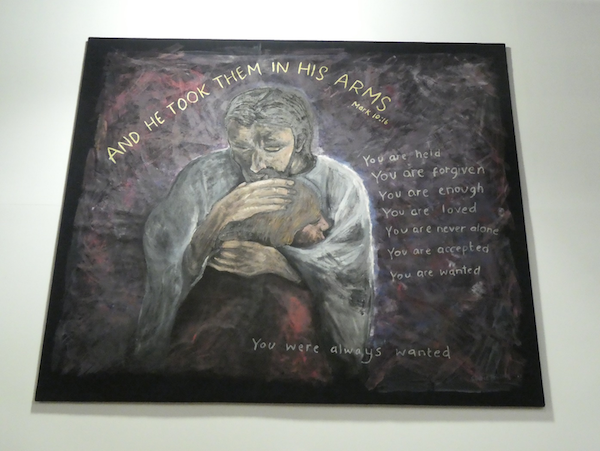 'You are the Light of the World'
This piece was created by all of the students throughout Trinity's Prayer Space week in February 2020.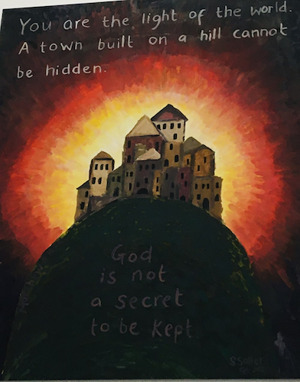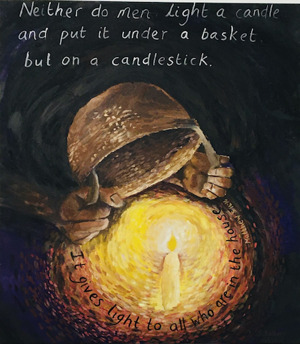 "Do Not Worry'
Another beautiful piece of artwork produced by our creative intervention students.