News
Posted on: 06/06/2022
The Brilliant Club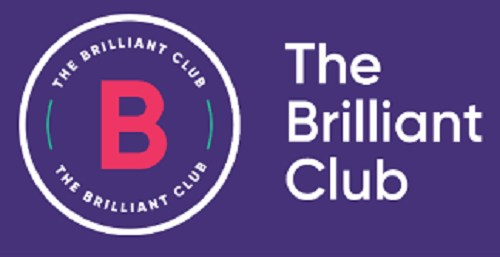 The Brilliant Club is an award-winning charity that exists to widen access for students to highly selective universities. The programme is designed and delivered by skilled university researchers and focuses on equipping students with the knowledge, skills and ambition that helps them to secure places at prestigious universities including Oxford and Cambridge.
The Brilliant Club involves students working closely with a PhD Tutor, who is either studying to gain a PhD or already has one. They study a series of small group university-style tutorials on a 'super-curricular' course which explores topics they may not usually study in the school curriculum.
Many of these researchers currently act as lecturers to students at university level, so it is a unique opportunity for students to experience university-style teaching in school.
This year we celebrate a small group of year 8 students who have taken part. They have been studying "Cracking the code", a cross curricular project focusing on code breaking during the war.
Students have worked towards a final assignment essay comprising of 2500 words that challenged them to work above their current key stage. We will celebrate their achievements towards the end of the summer term at a graduation event at the University of Sussex.
We are pleased to announce that next year we are able to offer The Brilliant Club programme to two groups in year 8 and 10. More information will be available at the start of the next academic year.