Our House System
The House System is deeply rooted in the school's branding and uniform, with the different colours used in the logo representing and symbolising the colours of the individual Houses. This gives students the sense of unity and togetherness, as well as a sense of belonging.
There are four Houses. Our first cohort of students were involved in the naming of these Houses. They are: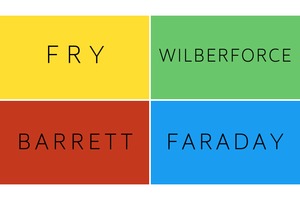 Our House System is integrated across the whole of the school providing students with the opportunity to form bonds with peers outside of their year group and creating opportunities for healthy and community competition. The House System has also been designed to create opportunities for students to take on roles of responsibility and leadership, encouraging students to play an active role in school life and ensuring their views and ideas are listened to, valued and celebrated.
In addition, Houses compete for attendance and achievement awards as well as for activities such as sports day. The monitoring of pupil progress will be overseen by the horizontal Key Stage structure.