News
Posted on: 20/04/2021
Mental Heath Awareness 2021
At this time, mental health has never been so important for all young people during lockdown. Over the coming weeks we will be running activities to raise awareness, help and improve our mental health as a school!
Mental Health Bake-Off
Similar to the Trinity Christmas Bake-off, Sixth Form have organised a competition for the school's budding bakers!
This year the theme is 'Nature'.
This competition is open to all students and staff; entries cost £1 and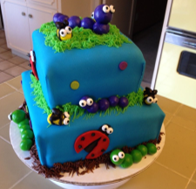 prizes are available!
Entries need to be placed in the food room on the ground floor before break on the 10th May 2021.
Winners will be announced on your form time PowerPoint on the 12th May along with pictures of your amazing bakes!
Good luck!