The House System at Trinity School
The school House System aims to build students' team spirit, develop a sense of togetherness and foster pride when participating in House competitions. This year the House System expanded to include two new Houses, these are called Lewis and King and were voted for by the students. These Houses are named after C.S. Lewis the prolific writer and scholar and Martin Luther King the leader of the civil rights movement. There are now six Houses and each form group is linked to a specific House. The biographies below give you more details about the icon the House represents.
Elizabeth Barrett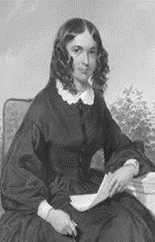 Among all female poets of the English-speaking world in the 19th century, none was held in higher critical esteem or was more admired for the independence and courage of her views than Elizabeth Barrett Browning. She had a wide following among cultured readers in England and in the United States. So highly regarded had she become by 1850, the year of Wordsworth's death, that she was prominently mentioned as a possible successor to the poet laureateship. Her humane and liberal point of view manifests itself in her poems aimed at redressing many forms of social injustice, such as the slave trade in America, the labour of children in the mines and the mills of England, the oppression of the Italian people by the Austrians, and the restrictions forced upon women in 19th-century society.
Elizabeth Fry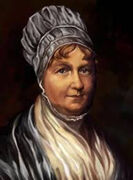 In 1817 Elizabeth Fry created the Association for the Improvement of Female Prisoners and along with a group of 12 other women lobbied authorities including Parliament. In the 1820s she inspected prison conditions, advocated reform and established more groups to campaign for reform. In 1823 prison reform legislation was finally introduced in Parliament.

Whilst Elizabeth Fry is most well known for her prison reform activities, she was also involved in investigating and proposing reforms in mental asylums. For more than 25 years she visited every convict ship leaving for Australia and promoted reform of the convict ship system. She worked to improve nursing standards and established a nursing school which influenced her distant relative, Florence Nightingale. She worked for the education of working women, for better housing for the poor and was responsible for the establishment of soup kitchens.
Michael Faraday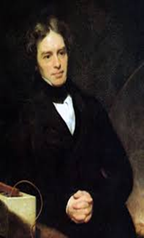 Michael Faraday was a physicist and chemist whose many experiments contributed greatly to the understanding of electromagnetism. Faraday, who became one of the greatest scientists of the 19th century, began his career as a chemist. He wrote a manual of practical chemistry that reveals his mastery of the technical aspects of his art, discovered a number of new organic compounds, among them benzene, and was the first to liquefy a "permanent" gas (i.e., one that was believed to be incapable of liquefaction).
His major contribution, however, was in the field of electricity and magnetism. He was the first to produce an electric current from a magnetic field, invented the first electric motor and dynamo, demonstrated the relation between electricity and chemical bonding, discovered the effect of magnetism on light, and discovered and named diamagnetism, the peculiar behaviour of certain substances in strong magnetic fields. He provided the experimental, and a good deal of the theoretical, foundation upon which James Clerk Maxwell erected classical electromagnetic field theory.
William Wilberforce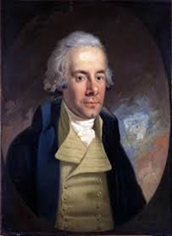 William Wilberforce was a British politician and philanthropist who from 1787 was prominent in the struggle to abolish the slave trade and then to abolish slavery itself in British overseas possessions. In 1780 both he and Pitt entered the House of Commons, and he soon began to support parliamentary reform and Roman Catholic political emancipation, acquiring a reputation for radicalism that later embarrassed him, especially during the French Revolution, when he was chosen an honorary citizen of France (September 1792). From 1815 he upheld the Corn Laws (tariffs on imported grain) and repressive measures against working-class agitation.
Wilberforce's abolitionism was derived in part from evangelical Christianity, to which he was converted in 1784–85. His spiritual adviser became John Newton, a former slave trader who had repented and who had been the pastor at Wilberforce's church when he was a child. In 1787 Wilberforce helped to found a society for the "reformation of manners" called the Proclamation Society (to suppress the publication of obscenity) and the Society for Effecting the Abolition of the Slave Trade—the latter more commonly called the Anti-Slavery Society. He and his associates—Thomas Clarkson, Granville Sharp, Henry Thornton, Charles Grant, Edward James Eliot, Zachary Macaulay, and James Stephen—were first called the Saints and afterward (from 1797) the Clapham Sect, of which Wilberforce was the acknowledged leader.
Martin Luther King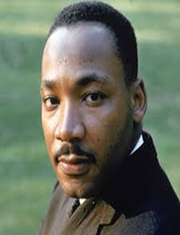 In 1957 he was elected president of the Southern Christian Leadership Conference, an organisation formed to provide new leadership for the now burgeoning civil rights movement. The ideals for this organisation he took from Christianity; its operational techniques from Gandhi. In the eleven-year period between 1957 and 1968, King traveled over six million miles and spoke over twenty-five hundred times, appearing wherever there was injustice, protest, and action; and meanwhile he wrote five books as well as numerous articles.
In these years, he led a massive protest in Birmingham, Alabama, that caught the attention of the entire world, providing what he called a coalition of conscience and inspiring his "Letter from a Birmingham Jail", a manifesto of the Negro revolution; he planned the drives in Alabama for the registration of Negroes as voters; he directed the peaceful march on Washington, D.C., of 250,000 people to whom he delivered his address, "l Have a Dream", he conferred with President John F. Kennedy and campaigned for President Lyndon B. Johnson; he was arrested upwards of twenty times and assaulted at least four times; he was awarded five honorary degrees; was named Man of the Year by Time magazine in 1963; and became not only the symbolic leader of American blacks but also a world figure.
C.S. Lewis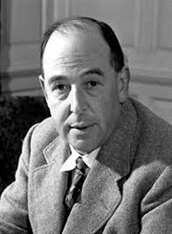 Clive Staples Lewis (1898–1963) was one of the intellectual giants of the twentieth century and arguably one of the most influential writers of his day. He was a Fellow and Tutor in English Literature at Oxford University until 1954, when he was unanimously elected to the Chair of Medieval and Renaissance Literature at Cambridge University, a position he held until his retirement.
Lewis wrote more than thirty books, allowing him to reach a vast audience, and his works continue to attract thousands of new readers every year. C. S. Lewis' most distinguished and popular accomplishments include Mere Christianity, Out of the Silent Planet, The Great Divorce, The Screwtape Letters, and the universally acknowledged classics in The Chronicles of Narnia. To date, the Narnia books have sold over 100 million copies and been transformed into three major motion pictures.