Trinity School Food Bank
Trinity School Food Bank
Trinity Food Bank was set up in March 2020 in response to the Covid-19 pandemic. We exist to support families within the school community with food care packages and to date have delivered 2050 of these packages. We are hugely grateful for the incredible generosity showed by our school and local community which has enabled us to provide this service. Food items can be donated to the food bank every Tuesday morning between 9am and 12pm.
If you are a member of the Trinity community and would benefit from receiving a food parcel, please email Christina Heath at cheath@trinitysevenoaks.com and we will add you to the distribution list.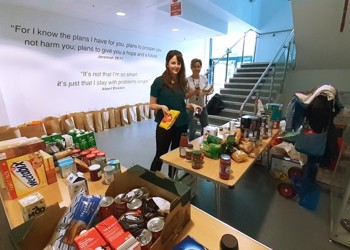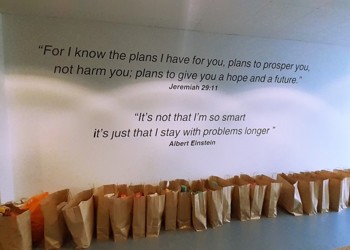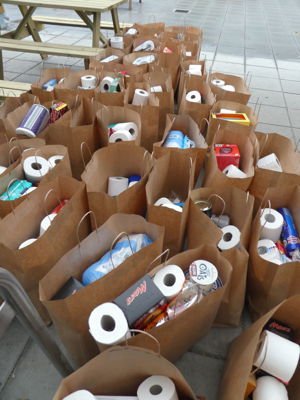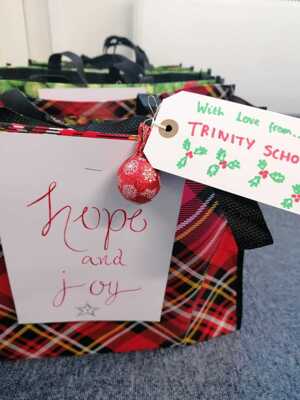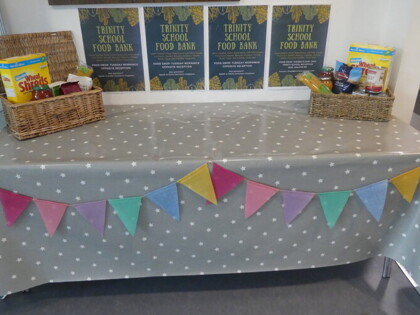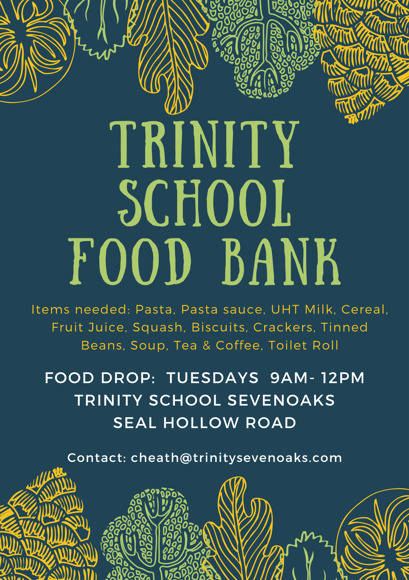 How to make a donation to our Food Bank
Watch our Food Bank interview with Claudia Lane on how food from a Food Bank helped her and her family growing up.