Trinity's Chapel
'I lift up my eyes to the hills, where does my help come from? My help comes from the LORD, the maker of heaven and earth'.
Psalm 121:1
Trinity's New Chapel
'And the glory of the Lord filled the temple'
Ezekiel 43:5
We are delighted to share the great news that Trinity's chapel is now open and in use! Whilst we continue to complete the furnishing details, that has not stopped us from opening the Chapel doors to students and staff. Weekly Christian Unions take place each lunchtime; the Shine Girl course is thriving in its new home as well as our Trinity Service Programme. We continue to wait for the images of mountains to be placed on the glass windows which will complete the visuals within the Chapel, and in due course we will organise a special Service of Dedication to thank God for his provision and to dedicate the Chapel and it's plans and purposes into His safe hands.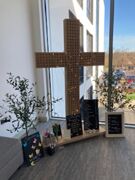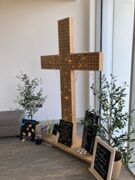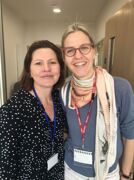 We give thanks to God for Trinity parents Jacquie Bignell and Renate Moerdijk for their time, energy, professional input, creativity, and vision into the Chapel.
A lunchtime Christian Union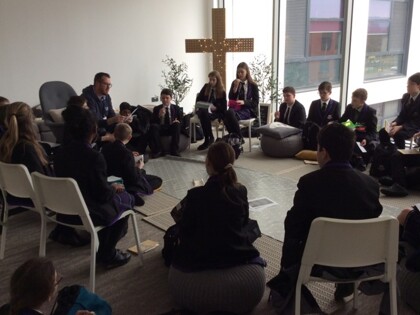 The Shine Girl Course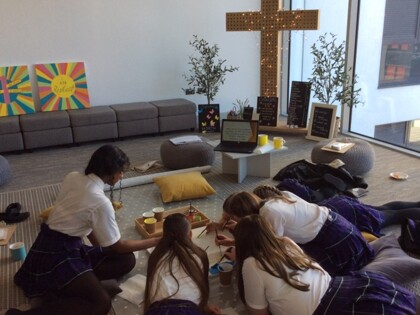 Trinity Service Programme - Easter blessings for residents at the Lavender Field Care home.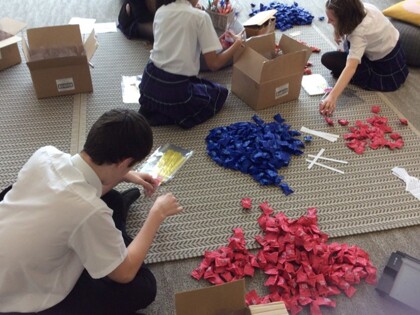 Trinity's Chapel is currently being built with the view to completion in February 2022.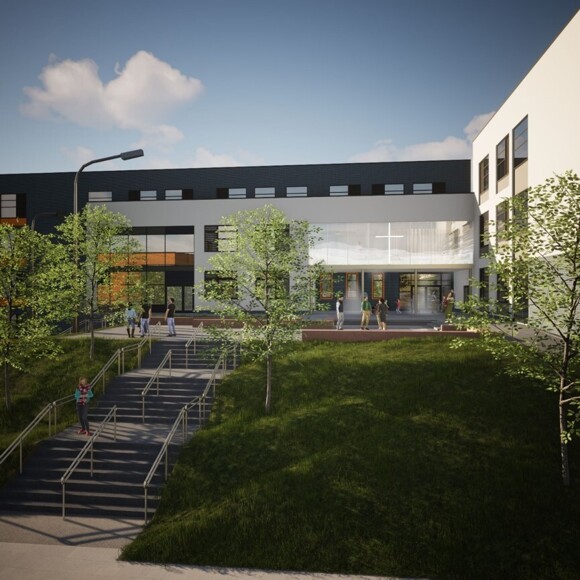 The cross will be placed at the centre of Trinity's exterior as a symbol of Jesus' hope, light and eternal life.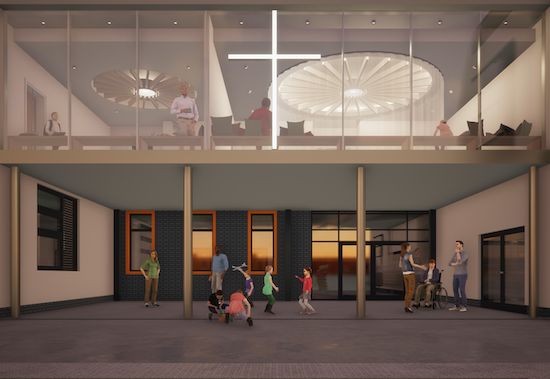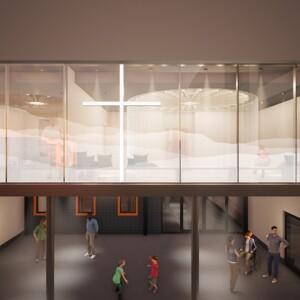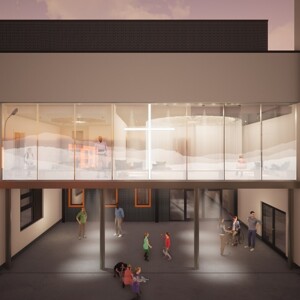 The glass-fronted design will also enable those inside the Chapel to catch a glimpse of the South Downs Way and reminds us of the importance of 'looking up', lifting our hearts and minds to God the Father, God the Son and God the Holy Spirit.
Just as the psalmist cried out to God for help in psalm 121, we want the Chapel to become a safe place and brave space for our students and staff to look up and know the help and love of God through His word and spirit.